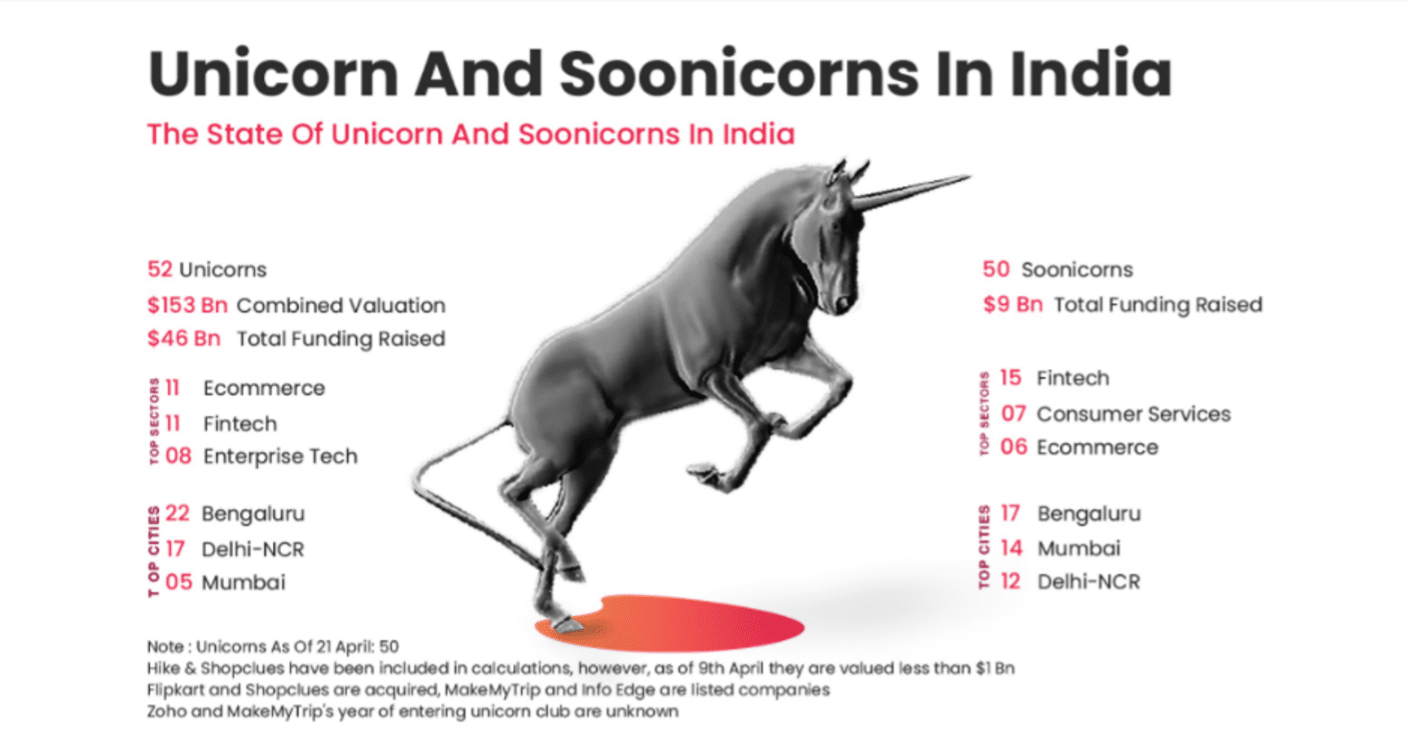 Reddit touches $10 Billion in latest round of funding
Reddit, an online content aggregation and discussion platform recently raised a fresh $410 million in funding with the final round expected to grow upto $ 700 million, soaring its valuation to more than $10 billion. After raising funds in Series E in February, the company announced the recent Series F funding wherein Fidelity Investments contributed $410 million and other new and existing investors who made up the rest.
Read more at: https://bit.ly/3gLzVDb
AAA Valuation Comment: Reddit is an American social news aggregation, web content rating, and discussion website wherein the registered members submit content to the site such as links, text posts, images, and videos, which are then voted up or down by other members. Currently, it has roughly 52 million daily users and more than 100,000 active sub-reddits or communities, which cover variety of topics. The Company made $100 million in advertising revenue in the second quarter of 2021, up 192 percent compared to the same period last year. Reddit has doubled its employee headcount to 1400 employees over the past 18 months and has also expanded internationally to the U.K., Canada, and Australia
Khatabook raises $100 million funding, valuation touches $600 million
Fintech startup Khatabook raised $100 million as a part of its Series C funding round raising the company's valuation to $600 million. The funding round was led by US-based venture capital firms Tribe Capital and Moore Strategic Ventures. Other investors who took part in the round include Alkeon Capital and existing investors B Capital Group, Sequoia Capital, Tencent, RTP Global, Unilever Ventures and Better Capital. Alongside this round, Khatabook will also be buying back $10 million worth of employee stock ownership plan (ESOP) shares to acknowledge and reward employees, ex-employees and early investors who contributed to the company's growth.
Read more at: https://tcrn.ch/3kxWaxv
AAA Valuation Comment: Khatabook is two-and-a-half year old startup that is helping merchants in India digitize their bookkeeping and accept online payments. It has more than 200 employees presently. For FY20, the startup posted losses of ₹126 crore, with nil operating revenue. However, without disclosing absolute figures, the company recorded 150% growth in revenue in the financial year ended March 2021. Khatabook also faces stiff competition from incumbents such as Paytm which has launched Business Khata for its 17 million merchant base. PhonePe, which claims to have 17.5 million merchants on its platform, is focusing on enabling hyperlocal commerce for small businesses. Currently, the company has 10 million monthly active users (MAU) and also launched three additional products for MSMEs: Biz Analyst, Pagarkhata and ​​Cashbook.
Nazara Technologies acquires OpenPlay for Rs 186.4 crore
Gaming and sports media platform Nazara Technologies has acquired Hyderabad based skill-based gaming company OpenPlay for nearly Rs 186.41 crores. It has been reported that the company will acquire 23.30% stake of OpenPlay in first tranche for Rs. 43.43 Cr (in cash) by the end of Q2 of FY 2021-22 and will complete the remaining tranche in FY 2021-22. OpenPlay is Nazara's eighth acquisition so far and it's second after March.
Read more at: https://bit.ly/3t2g4nY
AAA Valuation Comment: Nazara became the first Indian gaming firm to go public in March this year with INR 581 Cr initial public offering which was oversubscribed 175 times and listed at INR 1,670.70 at a premium of 80% to the issue price. OpenPlay (founded by Sreeram Reddy Vanga in 2016) operates a multi-game consumer gaming platform under the "Classic Games" brand which hosts skill-based games. OpenPlay had reported a revenue of INR 53.48 Cr for FY21 compared to INR 39.26 Cr and INR 20.88 Cr in the previous two fiscals. It currently has an annualized gross gaming revenue run rate of INR 80 crore with positive EBITDA margins.
Mindtickle enters Unicorn Club with SoftBank led latest round
Sales enablement platform Mindtickle has become the latest Indian unicorn startup after raising $100 million in its Series E round of funding led by Japanese investment giant SoftBank, at a valuation of $1.2 billion. The latest round saw participation from existing investors Norwest Venture Partners, Canaan, NewView Capital, and Qualcomm Ventures.
Read more at: https://tcrn.ch/2Yb2zqP
AAA Valuation Comment: The Pune and San Francisco-based Company is the 20th Indian startup and eighth software-as-a-service company to enter the unicorn club. The revenue of the company has grown by over 170% in the past year and it is expected to end the year at annual recurring revenue of more than $30 million. In total, the company has more than 1 million users and 220 brands on the platform. Mindtickle competes in a sales enablement market that's anticipated to be worth $2.6 billion by 2024. In November 2020, the SaaS startup raised $100 million in a mix of equity and debt funding led by SoftBank at a valuation of $500 million.
Infosys becomes 4th Indian company to touch $100 billion market capitalization
The IT services giant Infosys joined the league of Tata Consultancy Services, Reliance Industries and HDFC Bank for crossing the $100 billion-mark (Rs. 7.43 trillion) in terms of market capitalisation. Infosys is the fourth Indian company and second IT firm to touch a market valuation of $100 billion after Reliance Industries (m-cap of Rs 13.7 trillion), TCS (m-cap of Rs 13.4 trillion) and HDFC Bank (m-cap of Rs 8.42 trillion).
Read more at: https://bit.ly/3zoLM1b
AAA Valuation Comments: Infosys's operating profit in the 1QFY21 rose 23% YoY Rs 6,603 crore. IT sector is a leader of a current bull run in the Indian equity market and the Nifty IT index is one of the best performing index in the world. The fund outflows from Chinese tech stocks due to new regulations in China leads to inflows for Indian tech companies as there is more stability in terms of policies and that may lead to further bullish momentum in Indian IT stocks. The stock has seen an upsurge after the company management raised revenue growth expectation to 14-16% for FY 2022-24.
India Gold secures $12 Mn funding in a Series A round
Gold-centric lending platform India gold secures $12 million in its Series A funding. The new financing round was led by Prosus' PayU which typically only backs later stage deals and Falcon's Alpha Wave Incubation (AWI) fund. Better Tomorrow Ventures, 3one4 Capital, Rainmatter Capital and existing investor Leo Capital also participated in the round, which brings the startup's all-time raise to $14 million.
Read more at: https://tcrn.ch/2WCmY7v
AAA Valuation comments: India offers a large $650 billion addressable gold loan market which is highly fragmented and currently dominated by the informal segment. Founded in 2020, the startup offers gold-backed loans, gold savings, and gold locker services to over a million consumers in India. The company competes with well-funded startups like Rupeek, which kick-started Series E round in March this year to raise $33 Mn. Another emerging startup in this space, Ruptok, raised INR 14 crore via debt funding round barely few days back.

AAAVP Monthly Highlights
Valuation Assignment Received
Secured assignment for valuation of assets of EPC company with book value of assets worth more than Rs. 218 crores
Secured assignment for valuation of assets of company engaged in poultry farming with book value of assets worth more than Rs. 177 crores
Secured assignment for valuation of real estate developer company under CIRP with book value of assets worth Rs.32 crores
Secured assignment for valuation of securities and financial assets for company engaged in brokering business with book value of assets worth more than Rs. 41 crores.
Valuation Assignment Completed
Report of Real estate developer under CIRP with assets value of more than Rs.308 crores.
Report of Real estate developer under CIRP with assets value of more than Rs.700 crores
Report of EPC Company under liquidation; projects spread PAN India with assets value of more than Rs. 2800 crores
Knowledge sharing Sessions by Partner:
Partner Ankit Goel interacted with Valuation students at the MEP session for CEV INDIA RVO.
An article co-authored by Partner CA. Ankit Goel along with Mr. Bhushan Bajaj on the subject 'Compliance Check at the time of Statutory Audit' was published by Taxmann.
CA Affinity is organized a 20 hours Refresher Course for Preparation for Valuation Exam and Partner Ankit Goel interacted with valuation students addressing them on the subject on 14th August, 2021.
ICMAI Registered Valuers Organisation organized a Learning Session on Valuation on the subject of Zomato Valuation- Case Study wherein Partner Ankit Goel interacted with fellow professionals on 11th August, 2021.
Partner Ankit Goel was invited by ASSOCHAM for the National E-Summit Series to deliberate on the subject- Resolution Plan & Commercial Wisdom of CoC & Indian Valuation System on 18th August, 2021
Partner Ankit Goel addressed a Webinar organized by IOV RVF (IOV-Registered Valuers Foundation) on the subject of 'Major Changes in IVS 2021 on 20th August, 2021.
Our Partner Ankit Goel featured in the Independence Day Newsletter Edition of Association of Valuation Professionals (AVP) for the Panel Discussion on Zomato IPO Valuation.
Council of Engineers & Valuers (CEV) IAF RVO is organized a two hour CPE Program on the topic 'Practical Perspective of Insolvency Professional & Registered Valuer in Valuation under IBC' wherein Founder Chairman CA. Anil Goel addressed the Session on 27th August, 2021.
Continuing Professional Education Committee of ICAI, Jalandhar Branch of Northern India Regional Council of ICAI is organized 15th VCM on 'Overview & Opportunities in IBC Framework, Inspection and Search & Seizure. Our Partner CA. Ankit Goel was been invited to address the Session on IBC Framework & Opportunities for CAs on 25th August, 2021
Interesting Trivia
LinkedIn has an overall of 675 million users from all over the world, while 310 million of them are monthly active users. 38.6% of the LinkedIn traffic comes from the countries like the US with 38.6% and India with 16.8%.
EBay has 25 million sellers and 157 million registered buyers. The number keeps increasing every second.
Samsung accounts for 20% of Korea's gross domestic product.