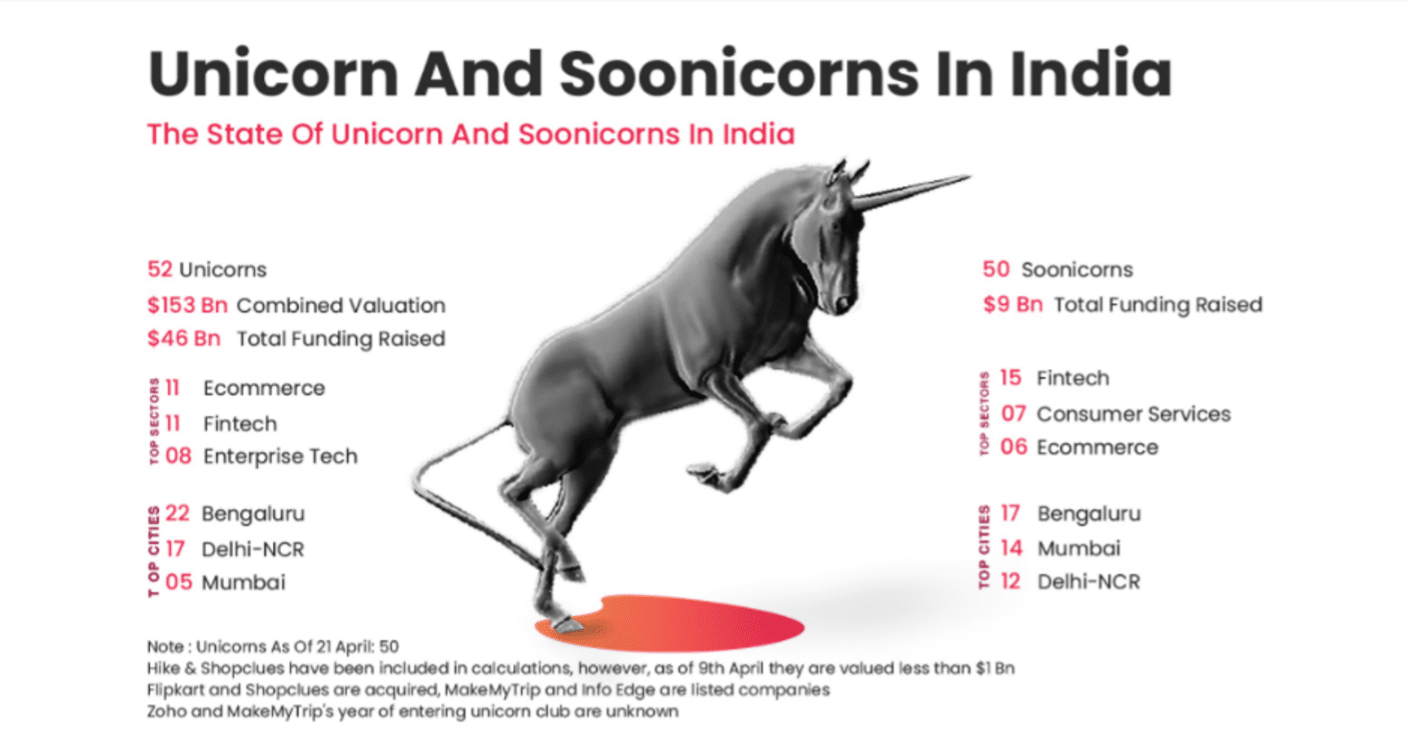 BoAt plans IPO, eyes $1.5 Billion valuation
Amid the IPO rush in the Indian startup ecosystem, consumer electronics brand BoAt is planning an IPO to raise up to INR 3,500 Cr early next year. With the listing, the startup plans on raising funds and offering exits to some of its investors. It has been reported that the company is looking at a $1.4 billion valuation for the initial public offering (IPO) and might list itself between March and June in 2022. Until April this year, BoAt has raised over $116 Mn across six funding rounds. Some of its prominent investors include Qualcomm Ventures, Warburg Pincus, InnoVen Capital, Fireside Ventures, among others.
Read more at: https://bit.ly/392tKGt
AAA Valuation Comment: In FY 2020, boAt clocked in annual revenue of Rs 704 Cr and saw a 6x surge in profits compared to Rs 8 Cr in 2019 to Rs 48 Cr in 2020. In addition, the startup also claimed to achieve a gross sale worth Rs 500 Cr in 2021. Boat continued to dominate the hearable market during Jan-Mar 2021 with 28% market share. The company is also looking at "delinking" from China and bringing manufacturing to India. Its most recent funding was earlier this year, wherein the startup raised Rs 50 Cr ($6.7 Mn) from Qualcomm Ventures- the VC arm of the US-based semiconductor chip producer Qualcomm.
Nova Benefits raises $10 million in Series A funding round
Nova Benefits, an employee wellness platform focusing on corporate health onsurance, has secured $10 million in a Series A funding round led by Susquehanna International Group (SIG) and Bessemer Venture Partners. Existing investors, which include Multiply Ventures, Better Capital and Titan Capital, also participated in this round of funding.
Read more at: https://bit.ly/3Ca0IRB
AAA Valuation Comment: Found in 2020, Nova helps companies improve employee well-being through health insurance and fitness. The company saw a surge in clients amidst the pandemic, witnessing over 10x growth in a span of one year. Since its inception, the company has on-boarded over 150 clients including companies like Dream 11, CoinDCX, Snapdeal, Zenoti, Yulu Bikes with over 100,000 users on the platform. As per the reports the corporate health and wellness market in India is valued at ~$7 billion currently and is expected to reach a value of ~$18 billion by 2025 driven by an increased focus on wellness by employers in a post-pandemic world.
Cars24 raises $259 Mn at around $1.75 Bn valuation
Cars 24 in its latest round of funding has raised $259 million from eight investors. DST Asia, Alpha Wave Incubation and Tencent (via its Europe based special purpose vehicle or SPV: Zennis Capital BV) have put in $75 million each whereas Moore Strategic Partners has invested $22.7 million, the company's regulatory filings in Singapore show. New York-based existing backer Exor Seeds has poured in $8.3 million. HPS Investment Partners' chief executive officer Scott Kapnick and BloombergSen Investment Partners have invested $2.2 million and $472K respectively.
Read more at: https://bit.ly/3z7ehPS
AAA Valuation Comment: After the allotment of the latest round of this Gurgaon based Cars24, DST Asia has emerged as the largest stakeholder in the company with 22.8% stake while new investors Alpha Wave and Tencent have picked up 4.5% stake each. The company has passed a resolution to increase its ESOPs pool to 27,81,345 options and it is now worth around $72.3 million, separate filings show. According to Fintrackr, the company's operating revenue grew 82% to Rs 1,687 crore in FY20 and had shrunk its losses by 125% to Rs 285 crore in FY20.
Delhivery raises $76.4 million from Lee Fixel's Addition
Delhivery, a logistics unicorn has raised $76.4 million in funding from Addition, the firm founded by the high profile startup investor Lee Fixel. According to regulatory filings, the funds raised by Delhivery is part of its Series I round of funding. This development comes after the company had raised $100 million from Fedex in July this year. The coming in of Lee Fixel will be a big boost for Delhivery as it is expected to come out with its initial public offering (IPO) issue soon.
Read more at: https://bit.ly/3E9nxXH
AAA Valuation Comment: Over the last ten years, Gurugram-headquartered Delhivery cumulatively raised $1.3 billion till now. It had raised $277 million from American investment firm Fidelity in June 2021 at a reported valuation of $3 billion. The company also announced the acquisition of Bengaluru-based Spoton Logistics for an undisclosed value. Spoton operates a pan India network covering more than 300 locations and over 22,000 pin codes. According to its website Delhivery has fulfilled over one billion orders and has more than 10,000 customers. It has over 20 automated sort centres, more than 67 fulfilment centres, 68 hubs, and 2,300 delivery locations delivering over 1.5 million packages a day.
Purplle eyes $500 million valuation amid Nykaa IPO
Beauty products platform Purplle is in talks to raise $50-75 million, valuing the company at over $500 million. Investors including Norwest Venture Partners, Kedaara Capital, Venturi Partners and South Korea's Mirae are jostling to invest in Purplle, while Sequoia India will double down on its stake.
Read more at: https://bit.ly/3tAzwsr
AAA Valuation Comment: Purplle had earlier raised US$45 million in March, valuing the startup at US$300 million. The company has a revenue run rate of about $80 million, or about Rs 50 crore, a month. That would put its valuation at 5-6 times its annual revenue. On the contrary, it is being said that cosmetics retailer Nykaa is gearing up for a record-breaking public share sale that could value the company at as much as $8 billion – over 20 times its annual revenue. Purplle also has its own brands including NYBae and Good Vibes and plans to launch multiple independent brands that will have their own marketing and positioning.
Ferns N Petals in talks to raise Rs 400 crore, valuing it to around Rs 4,000 crore
Ferns N Petals, one of the country's prominent flower and gift retailer, is in advanced stage of discussion to raise about Rs 400 crore from private equity investors, valuing the company at around Rs 4,000 crore. Apart form that Norwest Venture Partners and Lighthouse are among a bunch of investors looking to invest in the company too.
Read more at: https://bit.ly/2Xg6Okm
AAA Valuation Comment: Ferns N Petals completed 25 years of operations with an estimated topline of Rs 500 crore in 2019-20. The company currently has 386 retail stones in 129 cities in India and expanded to four countries, including UAE, Singapore and Qatar. The company generated a robust revenue of more than Rs 400 crores in in the last fiscal. Fnp plans to invest in technology, setup units for perishable items to reduce delivery time and aim to start online gifting business in a new country every three month over the course of next two years.
Social commerce app Coutloot raises $8 mn in pre-series funding round
Indian start-up Coutloot, which is trying to replicate China's Taobao model in the country, has raised $8 million in pre-series round of funding from entities like Ameba Capital, 9Unicorns and Astarc Ventures among others. Coutloot has best addressed the needs from the rising consumption of 500 million-plus tier 2/3 Indian population.
Read more at: https://bit.ly/3lkihrG
AAA Valuation Comment: Coutloot is a platform that allows buyers and sellers to bargain while shopping. It is providing sellers, even in the remote area, with its supply-chain support, AI-based automatic cataloging, and payments solutions. It has over 20 million listings on its app, which has been downloaded over 7.2 million times. The company which has been growing at a CAGR of 300 per cent over the last three years, is looking to clock a platform GMV of Rs 1,000 crore by 2022. It is providing sellers, even in the remote area, with its supply-chain support, AI-based automatic cataloging, and payments solutions.
AAAVP Fortnightly Highlights
Knowledge sharing Sessions by Partner:
IIV RVF and Association of Valuation Professionals (AVP) organized a Webinar on 'Changes in IVS 2020 vs New IVS 2022' on 3rd September, 2021, wherein our Partner CA. Ankit Goel featured as the Speaker to address the Session.
All India Institute of Valuers Foundation (AIIOVF) is organized a CEP Webinar on the subject 'Caveats, Limitations and Disclaimer in Valuation Report' and invited our Partner CA. Ankit Goel as the Speaker on 9th September, 2021.
Valuation Assignment Received
Secured assignment for valuation of assets of company engaged in Consumer electronics and home appliances with book value of assets worth more than Rs.71 crores.
Valuation Assignment Completed
Report of Real estate developer under CIRP with assets value of more than Rs.308 crores.
Report of Real estate developer under CIRP with assets value of more than Rs.700 crores
Report of EPC Company under liquidation; projects spread PAN India with assets value of more than Rs. 2800 crores
Interesting Trivia
Five of the 10 most valued firms added ₹62,508.32 crore to their total market valuation second week of September, with Reliance Industries emerging as the biggest gainer.
Government of India has announced to release Rs 56, 027 crores in the current fiscal to disburse all the pending export incentives. It is aimed at benefiting 45000 exporters, of which 98% are MSMEs.
Samsung accounts for roughly 20% of Korea's gross domestic product.
Microsoft Corporation acquired Skype for the US $8 million in 2011.